New York Women's Bar Association, 132 East 43rd Street, #716, The Chrysler Building, New York, NY, 10017-4019
212-490-8202
877-282-1462 (fax)
www.nywba.org
Message from the President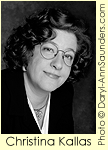 October 2005
October 20 is the fourth annual Mediation Settlement Day in NYC, part of the celebration of National Conflict Resolution Month. Bar associations and other organizations will be sponsoring programs concerning mediation, in order to highlight how effective mediation can be in resolving disputes. See www.nywba.org for more details. This is a wonderful opportunity to explore the field (which is still wide open), especially for those interested in it as a career.
Mediation Defined
Mediation is a process that allows disputants -- as few as two and as many as a roomful -- to discuss their differences, in an environment designed to encourage meaningful communication. The goal is to resolve the dispute, or at least to understand each other's viewpoint, with the help of a mediator. A mediator is trained to facilitate communication between the parties, and to help them achieve their goals, which they set; the mediator does not make judgments or decide the case. Mediation affords participants an opportunity to be heard in a setting intended to be less formal than a courtroom, where the process is more expeditious, less expensive, and more humane than litigation as usual. In most instances you can even try mediation, and if you are unhappy with the process, you can resume litigating.
Emotions and Disputes
In contrast to litigation, mediation allows people to express emotions. It is, therefore, an ideal mechanism for resolving disputes among people who must continue to work together - divorcing parents, business partners, family members who cannot agree on the care plan for an elderly parent, employers and employees. I have been a mediator since 1994, concentrating on disputes involving children: custody and visitation, special education, schoolyard conflicts. One reason that I enjoy mediation so much is that it allows me to observe human behavior, and especially, the potential for acting on our best instincts. I have seen many small miracles occur in mediation: two parents who seemed irrevocably entrenched in bitter opposition finally agree that what is most important is not "being right," but the welfare of their child; a school and a parent agree on what a child needs in order to be successfully educated and come up with a plan to give the child what she needs; two groups of teenage girls agree that they can coexist in their neighborhood without "dissing" one another. These outcomes are possible in negotiation, but more likely when the disputants sit in a room and speak directly to one another, sometimes for the first time in many years; that possibility permeates the entire process, and has potential to transform the lives of the disputants.
Limitations of Mediation
Not all disputes ought to be resolved through mediation. Successful mediation depends upon the desire of the parties to resolve their dispute. Sometimes one party prefers to blame the other party for the problem. A skilled mediator can help a disputant to see that it is counterproductive to blame the other side for 100% of the problem at hand, because you are powerless to solve the problem if you give away all of your power. But sometimes we are comfortable with a position in which we have become entrenched, and will not be moved.
Some parties lack the capacity or the desire to speak for themselves. Typically we tell our clients to be quiet, and we speak for them, in ways carefully controlled by codes of evidence and procedure and ethics. In mediation, a party may be able to express her feelings and relate her history, in a way that may reach the other side more effectively than all of our posturing and rhetoric on her behalf. In a mediation, the discussion occurs in a neutral environment, where the power is balanced -- by the mediator, if necessary. In a courtroom, by contrast, you know at a glance that you give up your power to a third person, the one seated on the raised platform, the one who may be capable, intelligent, and well-intentioned, but who often has an overcrowded docket, who has never met your children, and who cannot possibly know how you feel, except in the abstract. Of course, if the judge reaches the "wrong" conclusion, you can blame her for the result, if you like.
Do we lawyers dissuade clients from mediating?
Could it be that we lawyers are conveying to our clients that mediation is not the right choice for them? Do we believe that the average person has the capacity to speak out for herself? As lawyers we have been taught to provide zealous representation of our clients, to play the knight in shining armor. "Zealous" means "marked by active interest and enthusiasm," but I often find that lawyers act as if it means "aggressive" or "hostile." Having practiced law for 29 years, I know that being hostile is the least effective way to represent my clients, no matter how zealous I am about it. When I am respectful of the other side, I am far more likely to obtain concessions for my client. Often in our "zealousness" we are disdainful of the other side's viewpoint, which results in missed opportunities for settlement. Respect is as powerful a motivator as is disdain. And respect is the cornerstone of mediation. Mediators are trained to respect the disputants, even if they disagree with the ideas or the decisions of the disputants. But in our culture, respect can be seen as a weakness in negotiation, rather than a strength.
Please - no emotions!
As lawyers we are taught to ignore the client's emotions (that is what therapists are for) and work with the "facts" – as if such a thing were possible when two parties are arguing over who should have "custody" of their child! (Ugh - I hate that word "custody.") How often do we lawyers think to ourselves, "If only our clients would listen to us - we are reasonable and could settle this dispute." But that attitude discounts the client's emotional reality and is responsible for many situations in which we think we have negotiated a terrific deal for the client, and cannot understand her refusal to go along with it, or why the deal falls apart later. Mediation puts the responsibility on the parties to come up with a solution that is emotionally acceptable.
The Power of Listening
In a courtroom, all communication is directed at the trier of fact. How often have we heard of jurors who fall asleep, or a judge who appears not to be paying attention? To my mind, the most powerful aspect of mediation is that it allows people to tell their story and be heard respectfully, often for the first time, without interference from objections and rules of evidence. The most important thing that I do as a mediator is to listen. How many of us know litigants who continue to tell their story long after the case is decided. I wonder: would they feel the need to do so if they had felt truly heard by the judge or jury?
Silence
Finally, in mediation-- unlike litigation -- silence plays a role. Litigation -- indeed, our culture – is filled with noise. It affords no opportunity for the judge, the jury, the lawyers or the clients to simply sit with the emotions that have been expressed, openly or covertly, and to digest them. We must follow precedent, regardless of how well it fits the emotional reality of these disputants. As a mediator, sometimes the most powerful thing I do is ask a question, and allow the participants to hear their own thoughts in the silence that follows.
Perhaps we would all be better lawyers if we practiced more listening; it is such a lost art in our world. Perhaps if we became better listeners, our clients would be encouraged to communicate more effectively. Think about it. And meanwhile, may you always have someone to listen to you when you speak from the heart.
Archives
September 2005
In her column for September, President Christina Kallas reflected upon the changes in our country since September 11th. To view the President's message in full,
click here
. .
June 2005
In her column for June, President Christina Kallas discusses change and continuity. To view the President's message in full,
click here
. .
April 2005
In her column in April, President Elizabeth Bryson talked about sexual politics and "women's work." She took issue with Harvard President Lawrence Summers' recent remarks implying that women are innately less suited to pursing careers in science or engineering. Such retrograde thinking is self-defeating. Mr. Summers had to apologize, and Harvard is now actively address the status of women in academia. Ms. Bryson also discussed upcoming events, including the Association's Annual Meeting, a CLE program on "Evolving Opportunities for Women' Lawyers," the Foundation's next fundraising breakfast, the WBASNY Convention, and of course our fantastic 70th Anniversary celebration on June 1st. To view the President's Message in full,
click here
.
February 2005
In her column in February, President Elizabeth Bryson talked about matters of life and death. She related the experiences of a friend fighting breast cancer and her mother and family addressing the loss of two brothers to AIDS several years ago, and how each circumstance, though very different, teaches us once again the importance of choosing to live life to its fullest every day. By contrast, she considers the proposal in the NYS Legislature to reinstate the death penalty, and WBASNY's brave stance in opposition. To view the President's Message in full,
click here
.
January 2005
In her column in January, President Elizabeth Bryson discussed the importance of taking steps to ensure that judges in New York have the appropriate qualifications and integrity to ensure the fair and equal administration of justice. She discusses pending legislation and proposed amendments to the Rules of Judicial Conduct that would have an influence on the method of selecting state court judges and the rules that would apply to candidates for judicial office in New York. Ms. Bryson was honored to chair a WBASNY Task Force to look at the proposed legislation and rule changes, and she discusses the process and proposals. She also describes the recent gala celebration WBASNY's 25 Anniversary and the wonderful presentation of the inaugural "Betty Weinberg Ellerin Mentoring Award" to Justice Ellerin. Finally, she reminds everyone of the importance of ensuring that their membership is renewed by January 31, 2005. New members are also welcome, and they can join for half-price dues starting in January! To view the President's Message in full,
click here
.
December 2004
In her column in December, President Elizabeth Bryson discussed the importance of speaking out and being heard. She demonstrated the value of the Association's screening of candidates for judicial office, particularly now, when the integrity of the judiciary is under attack. Because many of our members practice in solo and small firm settings, Ms. Bryson recommended that members appear before the Commission on Solo and Small Firm Practice, which is holding hearings and looking for comments, concerns and suggestions to make the lives of attorneys in these settings and their clients easier. Members should also plan to join us at several upcoming events that promise to be very exciting, including the NYWBA Foundation's Breakfast Series Speaker Event, a fundraiser scheduled for December 1st, WBASNY's 25th Anniversary Gala on December 2nd that will pay tribute to our own past President, the Honorable Betty Weinberg Ellerin, for her nearly 50 years of mentoring and service to women attorneys and judges throughout New York and across the country, and the New York Women's Agenda's Star Breakfast on December 7th. To view the President's message in full,
click here
.
November 2004
In her column in November, President Elizabeth Bryson celebrated all the wonderful programs and events that happened this fall, including our
Annual Membership Reception
. She also discussed the recent controversy with respect to screening the qualifications of candidates for judicial office in New York County, which became the subject of an article in the New York Law Journal. To view the President's message in full,
click here
.
September 2004
In her column in September, President Elizabeth Bryson asked members to join her in celebrating the Association's 70th Anniversary year (2004-05). Coincidentally, it was also the 25th anniversary year for the Women's Bar Association of the State of New York (WBASNY), which is the umbrella organization for all 16 women's bar associations across New York State. The NYWBA and its past President Joan Ellenbogen were instrumental in the formation of WBASNY, and it is a joy to see that it is flourishing. This is Beth's second term as President, and in her column she discussed the excitement of continuing programs begun last year and new programs that will begin this year. She also congratulated everyone who was involved in the wonderful year-end festivities, including our Annual Dinner and the WBASNY Convention. To view the President's message in full,
click here
.
April 2005
In her column for April, President Elizabeth Bryson congratulated several women who make history every day, including the 11 honorees designated for Women's History Month by the National Women's History Project and the New York City Commission on Women. She provided an update on the proposed rules that we have supported to allow asylum for women who are victims of domestic violence or other brutality that is directly or indirectly endorsed by their country's governments. Ms. Bryson also highlighted numerous upcoming events, including the NYWBA Annual Meeting and the Annual Ethics Forum, both in April, and the Women's Bar Convention in New Orleans and the NYWBA Annual Dinner, both in May. To view the President's message in full,
click here
. .
March 2004
In her March 2004 column, Ms. Bryson notes that NYWBA's membership has increased by over 33 percent from last year, and nearly 50% from two years ago. She praises the terrific work of NYWBA members, Officers, Board members, Committee Chairs, and others who worked on our membership drive and demonstrate why our bar association is so important, strong and vital. She also salutes two people who may not be lawyers but whose contributions are absolutely invaluable to the Association and the NYWBA Foundation - Executive Director Marta Toro and NYWBA Foundation member Denise Coleman. "Our Association is blessed with so many wonderful women and men who contribute their talents." To view the President's message in full,
click here
.
February 2004
In her February 2004 column, Ms. Bryson discussed the importance of mentoring and networking, especially for women attorneys. She also announces that the Association's Annual Meeting will be on April 28, 2004, when the 2004-05 officers and directors will be elected. Our gala Annual Dinner will be on May 26, 2004. At that event, awards will be presented to Linda Greenhouse, Pulitzer Prize winning author and New York Times reporter covering the U.S. Supreme Court, and the Hon. Jacqueline Silbermann, Administrative Judge of the NY County Supreme Court and Chief Administrative Judge for NYS Matrimonial Courts. To view the President's message in full,
click here
.
December 2003
In her December 2003 column, NYWBA President Elizabeth Bryson profiled important issues for our military, including the incidents of rape and sexual harassment at our military academies, the scourge of domestic violence, and the shameful track record of "don't ask, don't tell." She also discussed our exciting membership drive and the Reception Honoring Newly Elected and Appointed Judges. To view the President's message in full,
click here
.
November 2003
In her November 2003 column, NYWBA President Elizabeth Bryson discusses the importance and benefits of membership, as well as the recent visit of distinguished attorneys from Malaysia who were invited by the U.S. State Department to meet with NYWBA representatives. To view the President's message in full,
click here
.
NYWBA is not responsible for the content of external Internet sites, and the contents of web pages we link to may change without notice.